COUPONS FOR YOU…
YOU'RE WELCOME.
STAY TUNED FOR OUR 2023 COUPONS!!!
What our customers are saying…
Yes, this place gets an extra star for nostalgia, but a drive through burger-n-shake place that's not corporate? Yes please! Burgers are solid, shakes are great. Everything is quick.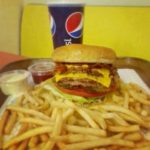 Delicious. Love a great burger. My son loves a great burger. Not a word was said until we finished our meal. You know the food is good if no one is talkin. Highly recommend especially if you are passing thru like we were. Will stop again anytime were close to Ellensburg.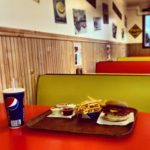 Great burgers and other comfort food options. The burgers are fresh and the service is quick and friendly. Make sure check it out if visiting Ellensburg.